A song of redemption by
Eric Peters
that has been soaking in this week during my times of weakness...
We had the opportunity to hear Eric live this past week, since he made the long trip to PA. We really enjoyed hearing all of his music... a real poet struggling and
seeing grace
in the everyday moments of life.
You may also view it on
Vimeo: Don't Hold Your Breath
.
Or buy
Eric Peters music at the Rabbit Room
, a creative community dedicated to telling the story of resurrection & redemption in the world through art.
Don't hold your breath
don't hold your life
even though I let you down
even though you know me now
Don't blink an eye
you'll be surprised
I got caught up in the storm
I got so caught up in me
Everything you've ever wanted, I could not be
It's been a long time since I've kept my word
a long time since the flooded earth
draw near when the waters rise
We're learning how to be alive
I've been knocked down
I've been made a wreck
And everthing that my fingers touch,
turns into an awful mess
And everything you have provided
is an endless sea
Everything the world demands of me
is fear and loathing
It's been a long time since I've kept my word
a long time since the flooded earth
draw near when the waters rise
We're learning how to be alive
It's been a long time
(This is my best try at getting the lyrics down for you all to follow. Apologies to Eric if I fumbled something.)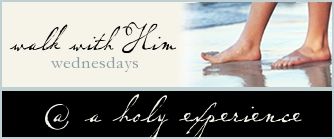 A Holy Experience: May 18th